Los Turcos Migration to Latin America Research Support Program
Yurtdışı Vatandaşlar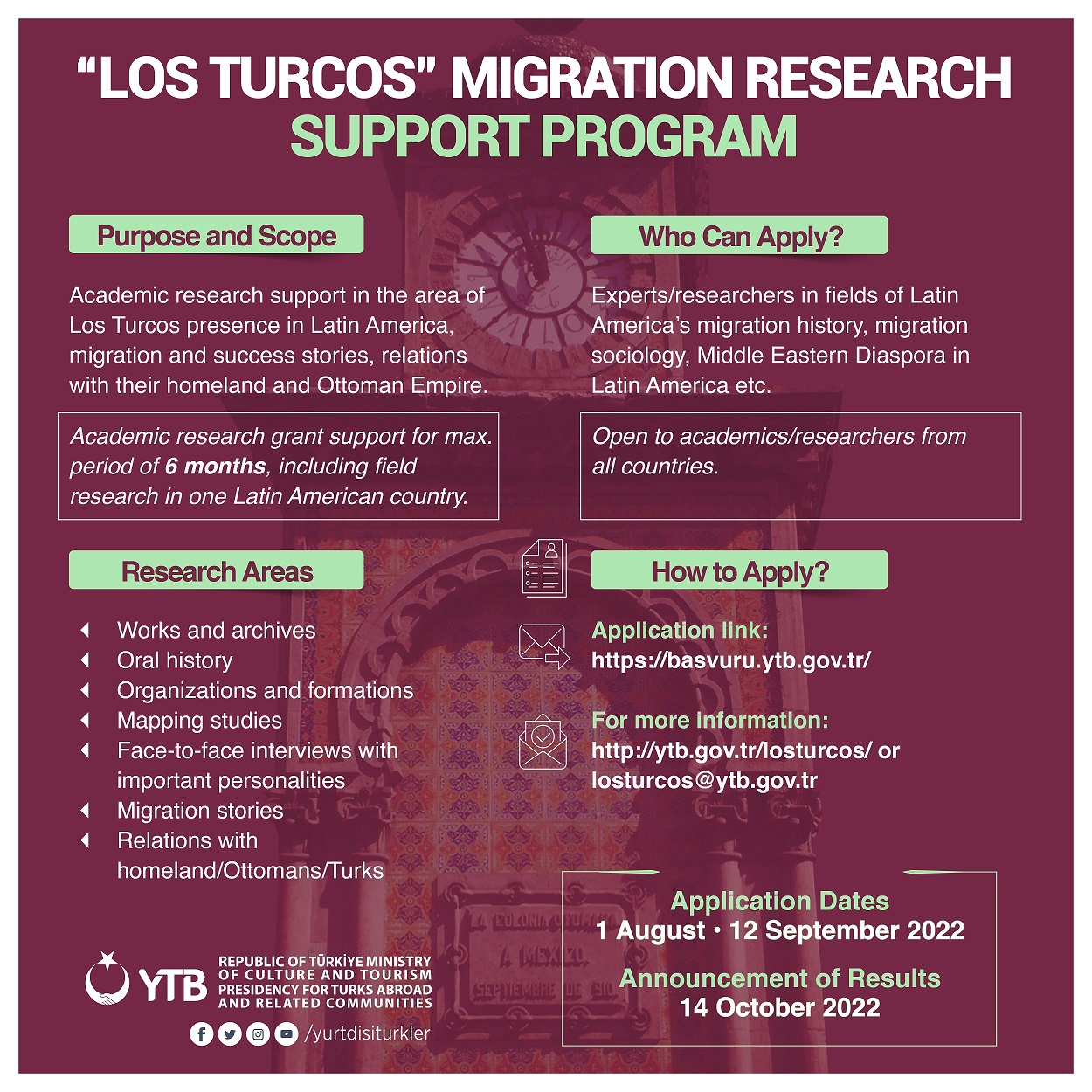 Download Program Guide
Purpose and Scope
Academic research support in the area of Los Turcos presence in Latin America, migration and success stories, relations with their homeland and Ottoman Empire.
Academic research grant support for max. period of 6 months, including field research in one Latin American country.
Research Areas
Works and archives
Oral history
Organizations and formations
Mapping studies
Face-to-face interviews with important personalities
Migration stories
Relations with homeland/Ottomans/Turks
Who Can Apply?
Experts/researchers in fields of Latin American migration history, migration sociology, Latin America's Middle Eastern Diaspora etc.
The program is open to academics/researchers from all countries.
How to Apply?
Application Calendar
Application Dates: 1 August – 12 September 2022
Announcement of Results: 14 October 2022
Download Program Guide In Spanish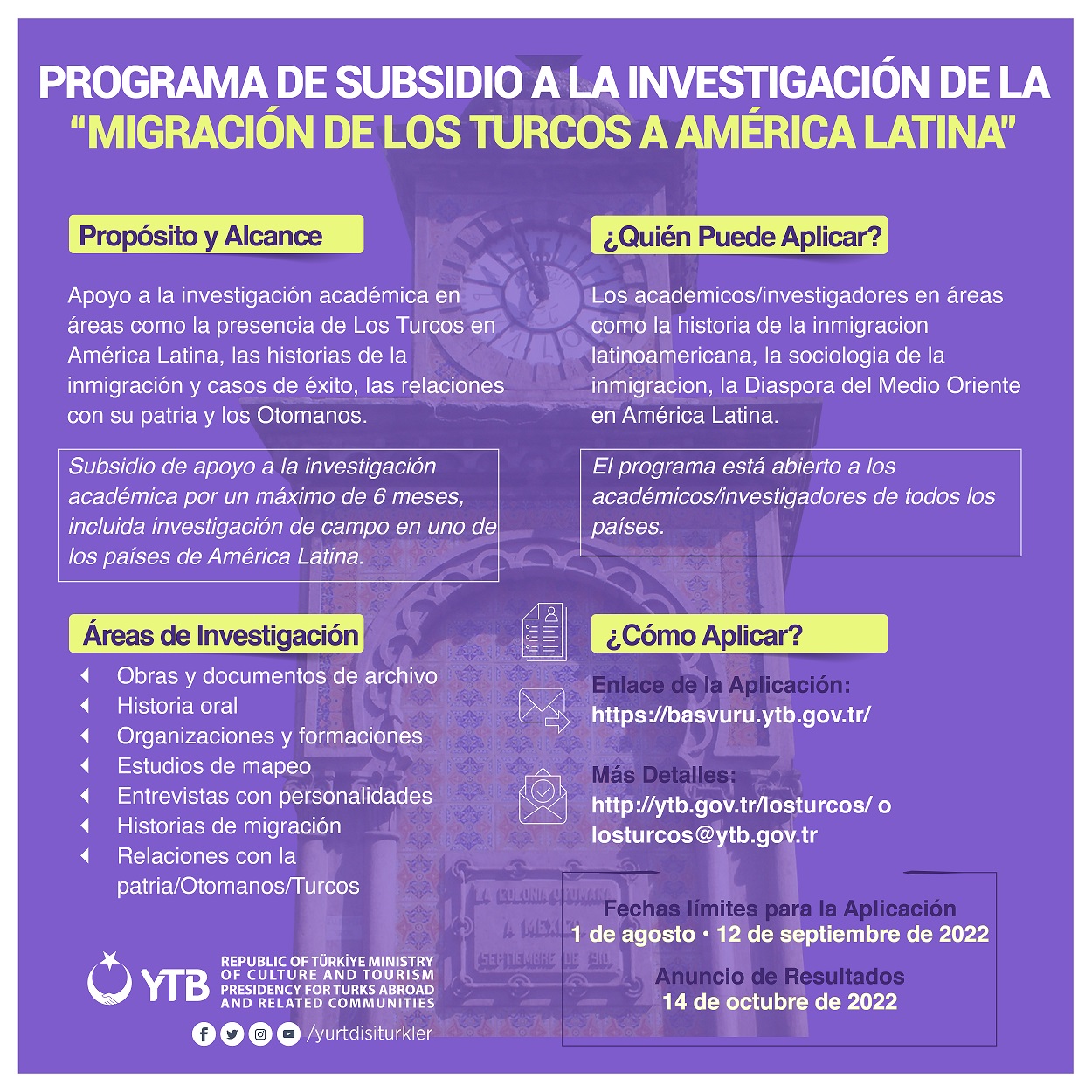 Download Program Guide in Portuguese