9th International Students Graduation Ceremony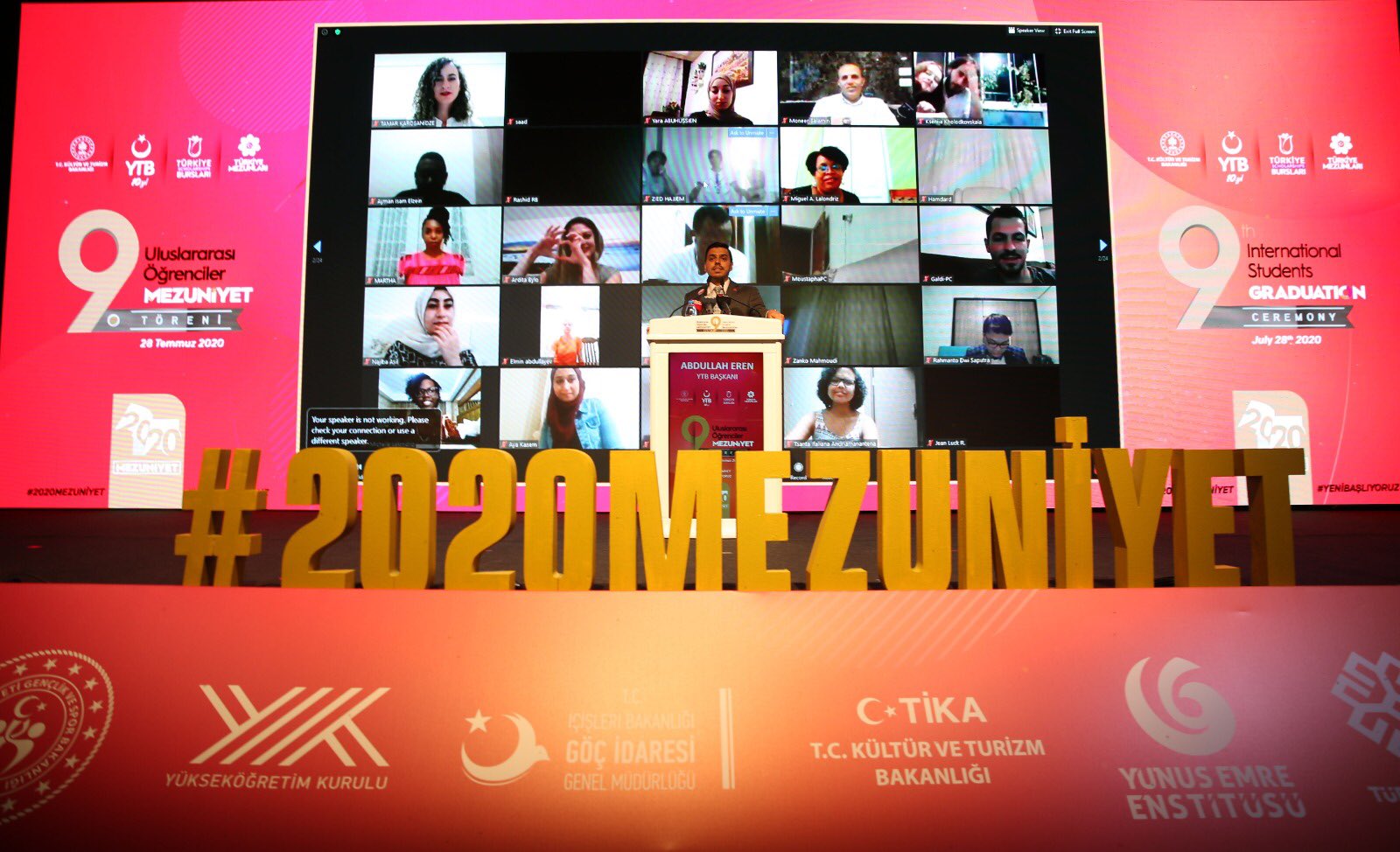 International students, coming from all around the world who completed their studies in our universities thanks to the program "Türkiye Scholarships" of the Presidency for Turks Abroad and Related Communities, have experienced the excitement of graduation.
President Eren stated that they couldn't have a well-attended graduation ceremony due to Covid-19 pandemic, yet they still held a ceremony with lesser participation.
Eren, stating that the Presidency supports international students in all fields of education, added "as Turkey, we do not offer these scholarships in return of a financial benefit. There is no doubt that these scholarships pave the road from heart to heart".
Eren, addressing 2500 students graduated this year and over 150 thousand alumni of Turkey from different parts of the world, said "Here is what we kindly ask of you; first, be good, helpful and responsible to your family, friends and your country once you are graduated. Second, contribute to the development of relations between Turkey and your country. Third, voluntarily support Turkey in its global struggle for justice and free conscience. You have taken your own places in the social history of Turkey. Now, Turkey is your second homeland. You are always welcome in Turkey".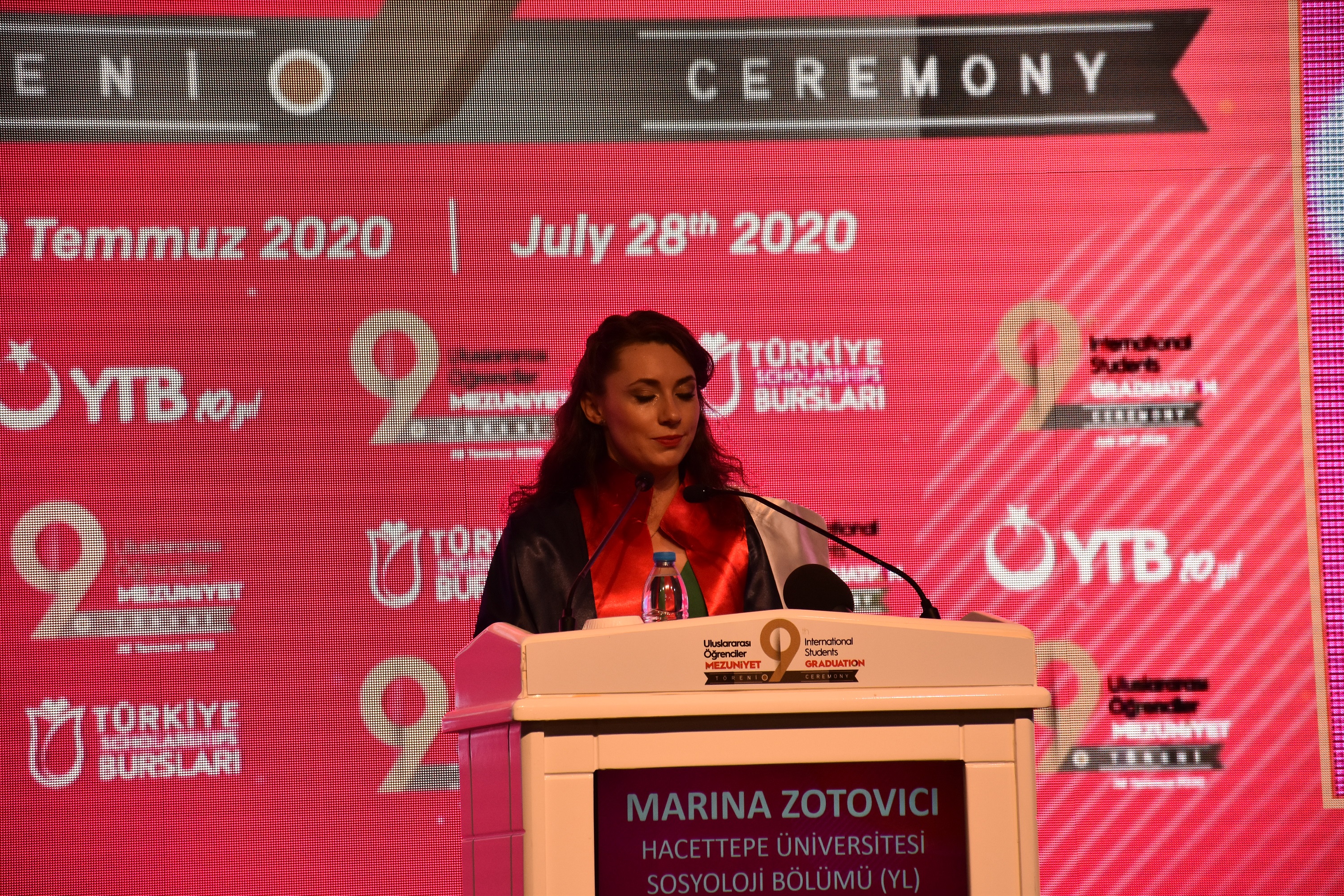 Speaking on behalf of alumni graduated from Master's Degree program of Hacettepe University Department of Sociology, Marina Zotovici mentioned that she came to Turkey in 2011 for university education.
Zotovici, wishing luck and success to the alumni, said "I have no doubt that our future will be as bright as today. Being here on the stage and representing all students, I would like to convey my sincerest thanks to the Republic of Turkey and the Presidency for Turks Abroad and Related Communities. I am truly honored to be a part of this great family".