Turkey Scholarships Sends Off Latest Set of Foreign Graduates
08 July 2021
Uluslararası Öğrenciler
The crowd was thin, but the enthusiasm was the same as a traditional graduation ceremony. As beneficiaries of Turkey Scholarships, 200 students from 71 countries attended the ceremony in the capital Ankara late Wednesday. Others attended online.
The scholarship program is one of the biggest for international students in the country. Provided by the Presidency of Turks Abroad and Related Communities (YTB), it aims to give students an opportunity for quality education and boost Turkey's relations with students' home countries.
Speaking at the graduation ceremony, Culture and Tourism Minister Mehmet Nuri Ersoy said that the scholarship program launched nine years ago was beyond a simple grant.
"Along with education, students benefit from extracurricular activities and social, cultural trips. It also supports academics and researchers in other countries with different research modules and Turkish language education. The program started with about 42,000 applications in 2012. Today it reached 165,000 applications yearly, from 178 countries. Every year, we grant about 5,000 scholarships," Ersoy said.
This year, 2,366 students from 104 countries graduated, from both undergraduate and postgraduate programs. Ersoy lamented that they were unable to host all graduates due to the COVID-19 pandemic. Some students had to return to their countries earlier due to restrictions on travel.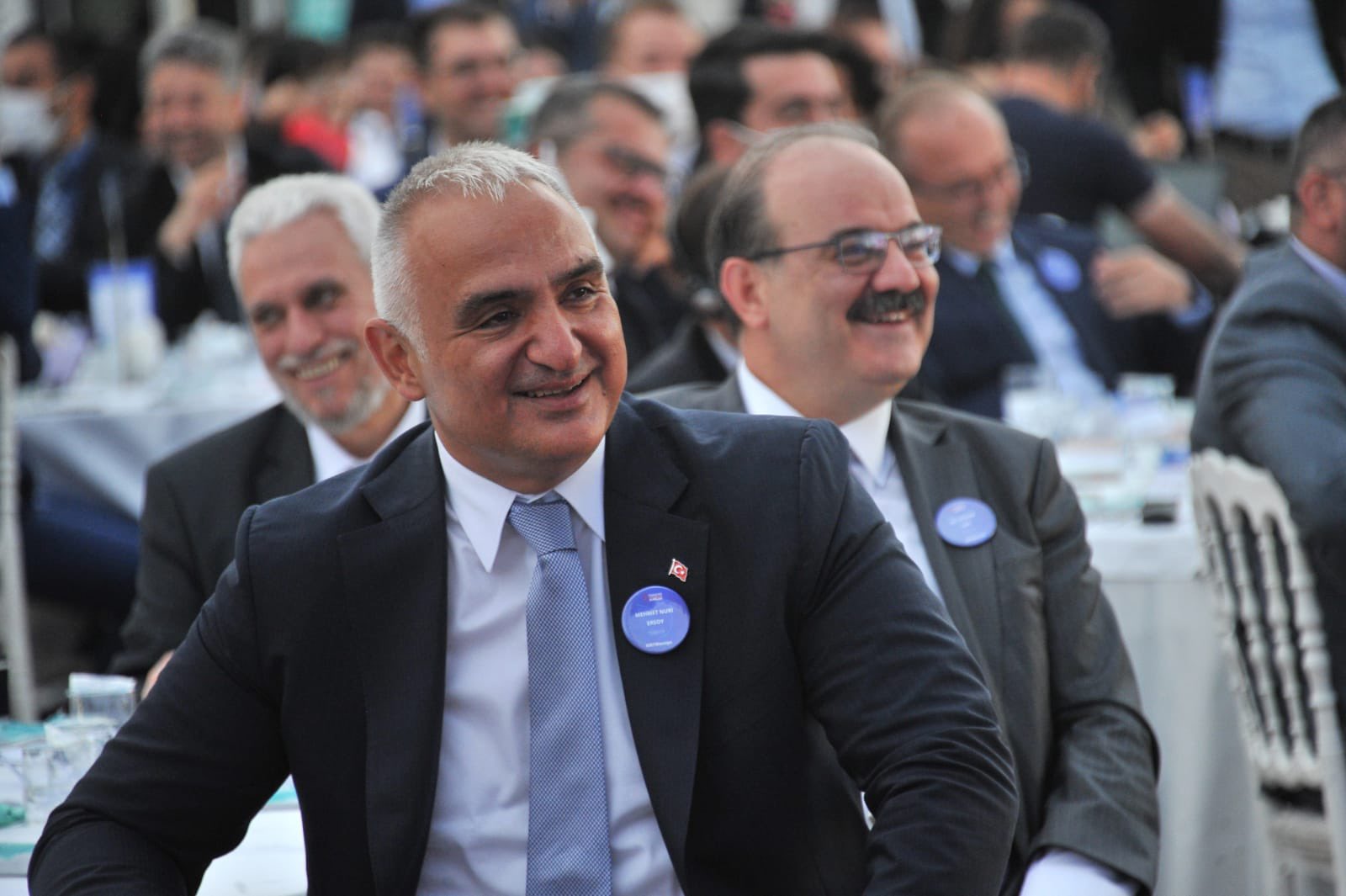 Ersoy said graduation did not mean ties were cut between graduates and Turkey. The country would support the graduates through international communication, an employment portal and alumni associations.
"More than 150,000 people in 169 countries are graduates from Turkish universities. I hope you will be envoys of love between Turkey and your countries and will take responsibility to build a future without prejudice and discrimination," he said.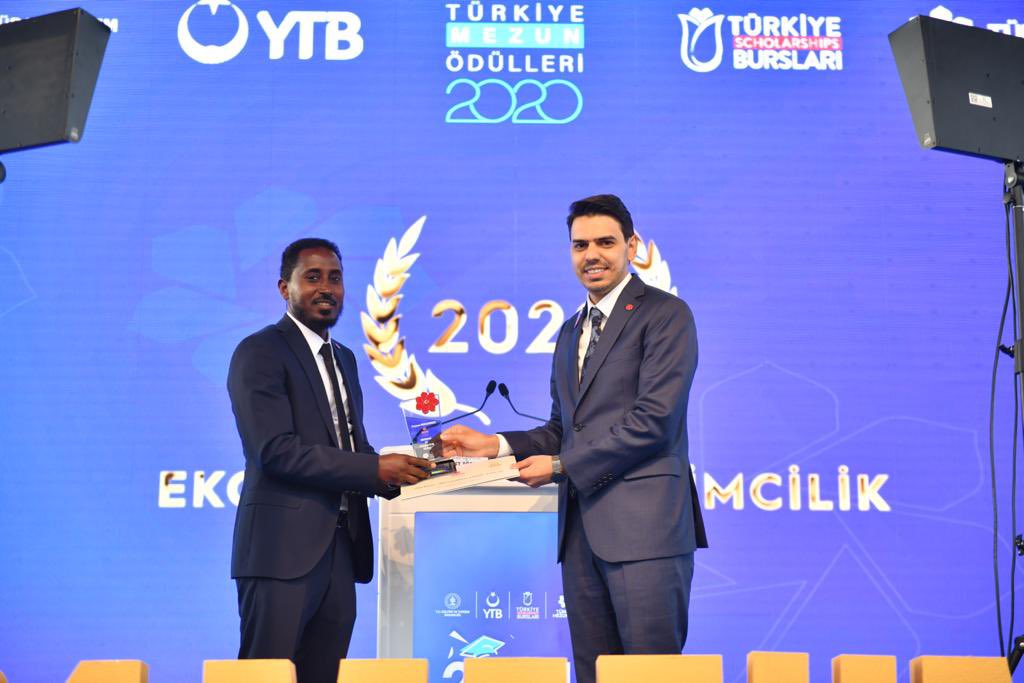 YTB President Abdullah Eren noted at the event that the scholarships helped the education of hundreds of students, but it also concretely contributed to Turkey's relations with other countries thanks to the graduates maintaining their ties with Turkey. He said the scholarship program focused on quality rather than quantity of grants distributed and noted that they introduced a new program for highly accomplished students last year. "We want to attract students with high grades in their countries to Turkey," Eren said. He added that YTB was also supporting alumni associations.
The graduation ceremony was followed by an awards ceremony for former graduates who stood out in their fields. Fennan Muhammad from Ethiopia, Bayram Pomak from Kosovo, Fazylbek Mustanov from Kazakhstan and Mustafa Aliş Hacı from Bulgaria were among the recipients of awards for their accomplishments in entrepreneurship, media studies, arts and sports.